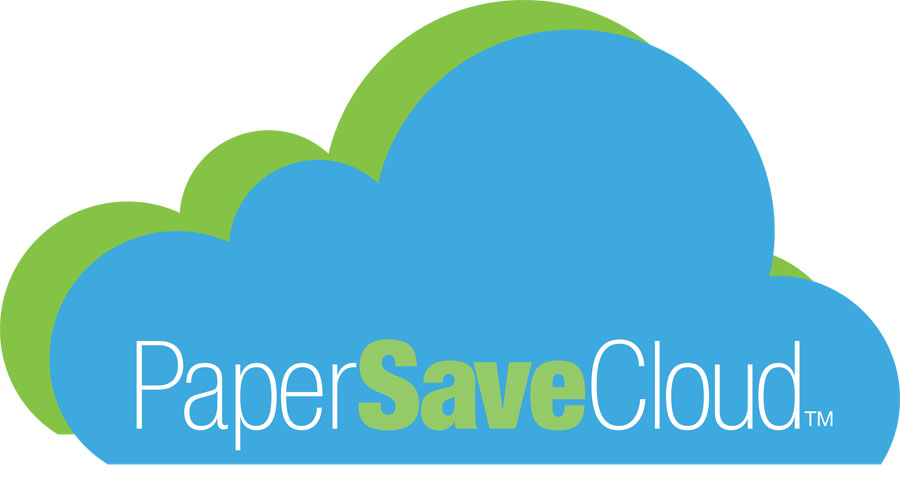 Cloud computing has helped to dramatically improve spend management, IT continuity, document protection and more. PaperSaveCloud can help you enjoy these benefits in a relatively short period of time with anytime, anywhere access to the same great features on the on-premises version.
PaperSaveCloud™ is packed with same powerful features and interfaces found in the on-premises version. As a cloud based solution, users benefit from lower transaction costs and lower total cost of ownership because there are no servers or licensing requirements required for the deployment. Available anywhere and anytime, PaperSaveCloud makes it easy for employees to work away from the office while accessing information securely.
---
Safe and Sound with PaperSaveCloud
WhiteOwl developed and deployed PaperSaveCloud to ensure that your confidential business data remains safe and secure. Our cloud platform is based in Tier 1 Microsoft Azure to house your data and systems in world-class facilities with optimal security and reliability.
PCI compliance for PaperSave must be determined individually by each client. Compliance may be dependent upon how the client stores its information and how each client uses the system. If the client does not enter sensitive information, such as a credit card number into PaperSave Document Type and or Workflow fields, then the client may, in their own discretion, determine that they do not have an issue with PCI compliance. Clients should also consider using PaperSave's redaction features to permanently block sensitive information that might be contained within a document's imaged content. Clients may also want to remove sensitive information that might be contained within non-Image documents (such as Microsoft Office) files before the document is added to PaperSave. Clients who also require their documents encrypted at rest, in addition to following the aforementioned recommendations, to meet their compliance requirements, will need to subscribe to the enhanced encryption option in their subscription (additional costs may apply). Ultimately, each client must make a determination as to whether its use of PaperSave meets its own PCI Compliance standards.
Business continuity is critical to offset business disruptions associated with natural disasters, moves, bankruptcies, employee turnover, acquisition and myriad other forms of change. The cost of downtime has risen significantly in the past few years, with companies experiencing as much as hundreds of thousands of dollars in losses after only a couple of days without access to mission-critical systems and data.
With PaperSave in Microsoft Azure, you get optimal availability, network load balancing and reliability with a 99.9 percent compute Service Level Agreement.
WhiteOwl takes extra steps to ensure data security and availability. PaperSaveCloud data is backed up to multiple locations frequently and consistently to ensure the slimmest chance of loss. We use (GRS) Georedundant storage to provide at least 99.9999999999999999 durability of objects over a given year by replicating data to a secondary region that is hundreds of miles away from the primary region. This is an industry best practice to ensure your data is safe and to prevent data loss.
PaperSave performs data backups based on the following schedule:
Backup Frequency
Hourly backup: Retention Monthly
Monthly backup: Retention 24 months
WhiteOwl provides our customers with advanced notice of substantive PaperSave updates or enhancements that could otherwise disrupt your process. This will help to ensure that updates are transparent to users, which can, in and of itself, further reduce the risk of downtime and disruption changes might otherwise yield.
Data control is firmly rooted in a company's ability to govern information and files throughout their lifecycles, from initial creation or acquisition to eventual destruction. PaperSave provides a history of actions for each document with each user's name and a timestamp to maximize visibility and control of data over time.
Information security is highly reliant upon encryption today, as this process helps to defend files from loss and exposure even when the access controls involved fail. PaperSave data encryption provides a higher level of security than many, with SHA-2 and 2048 – bit encryption included.
Do not waste any more time or money on inefficient systems – partner with PaperSave today to migrate to the cloud.
PaperSaveCloud is committed to protecting the security of your data. We use a variety of industry-standard security technologies and procedures to help protect your data from unauthorized access, use, or disclosure. For more information about security, please contact us.
Each and every file, document and byte of information you store with us is owned by you. We won't copy, share, or modify your data. We will never even access your data without your consent. You can request a full copy of your data at any time. For more information about privacy, please contact us.