PaperSave has developed long-term strategic relationships with leading technology partners to bring state of the art Document Management solutions to the market. Through these collaborative partnerships, our partners compliment the PaperSave solution by integrating with existing software, infrastructure and hardware in use. In turn, our clients receive out of the box solutions which integrate with platform(s) already installed.

Blackbaud is making the world a better place by delivering solutions exclusively to the not for profit market for over 27 years. PaperSave and Blackbaud understands the strategic value of the partners who create integrated solutions for nonprofits. Clients, employees and shareholders all benefit when a community delivers solutions that effectively leverage the core competencies of each company.

Intacct is the cloud financial management company. Bringing cloud computing to finance and accounting, Intacct's award-winning applications are the preferred financial applications for AICPA business solutions. Intacct applications are used by more than 7,300 businesses from startups to public companies and are designed to improve company performance and make finance more productive. Hundreds of leading CPA firms and Value Added Resellers offer Intacct to their clients. The Intacct system includes accounting, contract management, revenue management, project and fund accounting, inventory, purchasing, vendor management, financial consolidation and financial reporting applications, all delivered over the Internet via cloud computing.

As a Microsoft Dynamics Partner, PaperSave has a strong strategic relationship with Microsoft. As a Gold Certified Partners, PaperSave has been recognized as the top level of Microsoft solutions partners and have access to the tools and support needed to help and deliver technologically advanced solutions to the marketplace. Through Microsoft's Beta testing program, we play an active role in determining the integrations with the Microsoft Stack goes into our software based on what is most appropriate for the our customers. PaperSave has been named a Microsoft Gold Certified partner for ISV/Software Solutions and Dynamics Solutions.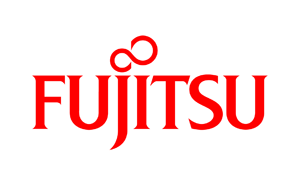 Fujitsu Computer Products of America, Inc. is an established leader in the document imaging market, featuring state-of-the-art scanning solutions and services in the workgroup, departmental, and production-level scanner categories. With Scanning solutions from 15-120 pages per minute, Fujitsu offers the industry's most comprehensive and competitive product offering. Fujitsu scanners deliver speed, image quality, paper handling, along with easy integration and compatibility with other imaging applications.
For more information on our Strategic Partners or Strategic Partnership Opportunities, please email us at channel@papersave.com